Synovus Bank
CREDIT CARDS
Synovus Financial Corporation was founded in 1888, making it one of the oldest companies in the financial industry. With a large variety of both personal and business credit cards, consumers have no problem finding the offer that suits them best. Synovus has a credit card for everyone, ranging from consumers with bad or no credit to those in search of the perfect rewards card. We have provided a variety of information on some of the top Synovus credit cards, so take the time to learn more.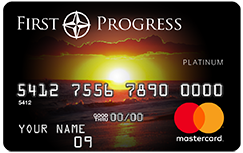 No Credit History or Minimum Credit Score Required for Approval
Credit Recommended Damaged/Fair
Regular Purchase APR 13.99%
Highlights
Invest your tax refund to improve your credit by making the refundable deposit for your new secured card today
Receive Your Card More Quickly with New Expedited Processing Option
No Credit History or Minimum Credit Score Required for Approval
Quick and Complete Online Application
Full-Feature Platinum Mastercard® Secured Credit Card
Good for Car Rental, Hotels; Anywhere Credit Cards Are Accepted!
Monthly Reporting to all 3 Major Credit Bureaus to Establish Credit History
Credit Line Secured by Your Fully-Refundable Deposit of $200 — $2,000 Submitted with Application
Just Pay Off Your Balance and Receive Your Deposit Back at Any Time
24/7 Online Access to Your Account
Nationwide Program though not yet available in NY, IA, AR, or WI * See Card Terms.
Apply in just a few moments with no negative impact to your credit score; no credit inquiry will be recorded in your credit bureau file
Specifications
| | |
| --- | --- |
| Intro (Purchases) | n/a |
| Intro (Transfers) | n/a |
| Regular APR | 13.99% |
| Annual Fee | $39.00 |
| Credit Recommended | Damaged/Fair |
| Cash Advance APR | 19.99% (V) |
| Cash Advance Fee | |
| Cash Grace Period | n/a |
| Late Payment Fee | $40.00 |
| Overlimit Fee | n/a |
| Return Check Fee | $29.00 |
| Foreign Trans Fee | n/a |
| Balance Transfer Fee | n/a |

Get a result in as little as 60 seconds upon completion of the online application.
Credit Recommended Bad/Poor/Limited
Regular Purchase APR 35.99%
Annual Fee $75.00 for first year. After that, $48.00 annually.
Highlights
Get the security and convenience of a full-feature, unsecured MasterCard® Credit Card – accepted at millions of merchant and ATM locations worldwide and online.

Build up your credit history with a card that reports to all three major credit bureaus every month.

Perfect credit not required for approval; we may approve you when others won't.

Designed to help overcome credit issues; you may be approved even if you've been declined elsewhere.

You may be eligible for a Credit Line Increase after 12 months.

Easy and secure online application – It takes just moments to apply.

Checking account required.

If approved, just pay the one-time Program Fee to gain access to your new account and credit line (subject to available credit).

Receive your card more quickly with optional Expedited Processing (additional fee applies).

Get a result in as little as 60 seconds upon completion of the online application.

Online Customer Center available 24 x 7.

Issued by Synovus Bank, Member: FDIC
Specifications
| | |
| --- | --- |
| Intro (Purchases) | n/a |
| Intro (Transfers) | n/a |
| Regular APR | 35.99% |
| Annual Fee | $75.00 for first year. After that, $48.00 annually. |
| Credit Recommended | Bad/Poor/Limited |
| Cash Advance APR | See website for Details* |
| Cash Advance Fee | Either $10, or 3% of the amount of the Cash Advance, whichever is greater. |
| Cash Grace Period | See website for Details* |
| Late Payment Fee | $40.00 |
| Overlimit Fee | n/a |
| Return Check Fee | $40.00 |
| Foreign Trans Fee | See website for Details* |
| Balance Transfer Fee | See website for Details* |

Receive Your Card More Quickly with New Expedited Processing Option
Credit Recommended Poor/Limited/No Credit
Regular Purchase APR 19.99% (V)
Highlights
Invest your tax refund to improve your credit by making the refundable deposit for your new secured card today

Receive Your Card More Quickly with New Expedited Processing Option

No Credit History or Minimum Credit Score Required for Approval

Quick and Complete Online Application

Full-Feature Platinum MasterCard® Secured Credit Card

Nationwide Program though not yet available in NY, IA, AR, or WI *See Card Terms.

Apply in just a few moments with no negative impact to your credit score; no credit inquiry will be recorded in your credit bureau file
Specifications
| | |
| --- | --- |
| Intro (Purchases) | n/a |
| Intro (Transfers) | n/a |
| Regular APR | 19.99% (V) |
| Annual Fee | 29.00 |
| Credit Recommended | Poor/Limited/No Credit |
| Cash Advance APR | 24.99% (V) |
| Cash Advance Fee | n/a |
| Cash Grace Period | n/a |
| Late Payment Fee | n/a |
| Overlimit Fee | n/a |
| Return Check Fee | n/a |
| Foreign Trans Fee | n/a |
| Balance Transfer Fee | n/a |